5
Rendered output color not matching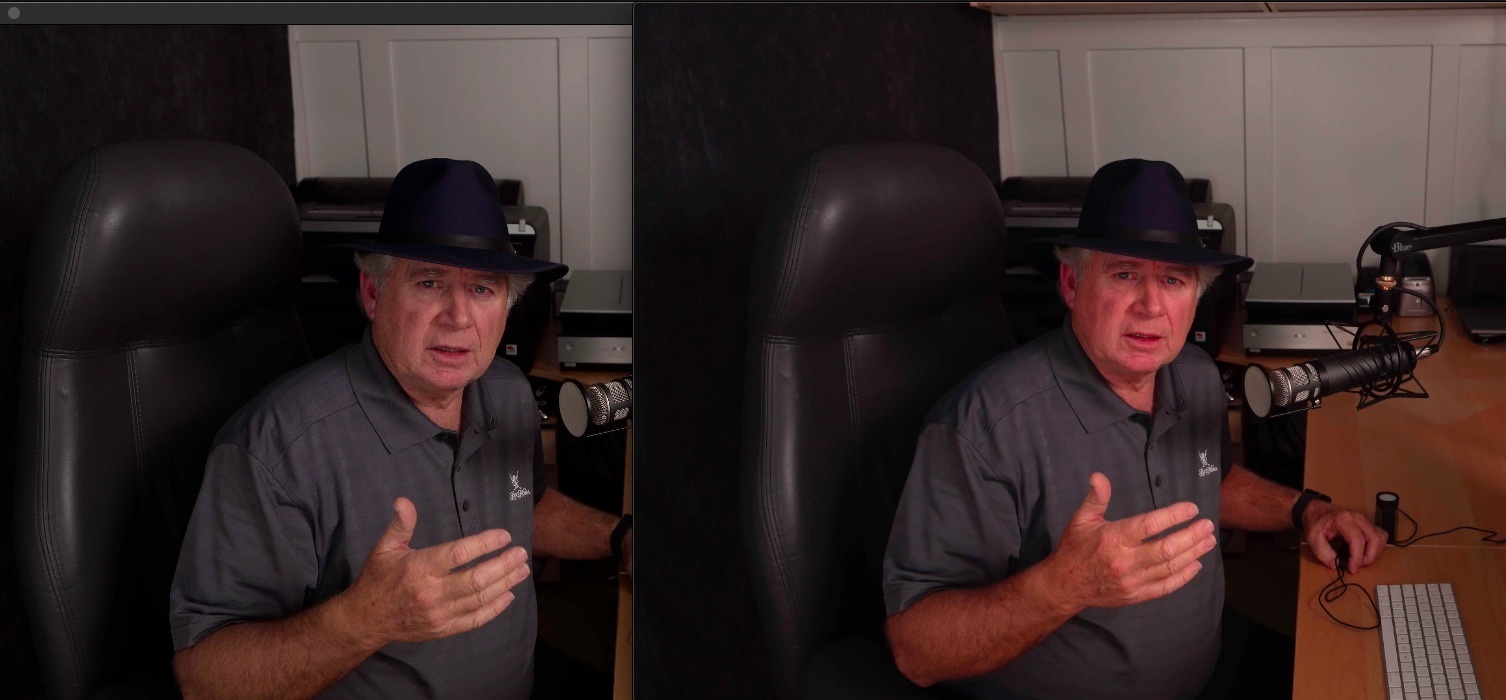 I've been testing capturing through HDMI, and everything seems to be working pretty well except the color rendering. The color as displayed in screenflow seems to be fine, but when it's rendered to file or to Vimeo, colors are off pretty dramatically. this only happens when I capture the HDMI feed into screenflow, if I capture it with Quicktime and then place that into screenflow I haven't had any problems.
This doesn't affect the screen capture colors at all.
I would be great to use ScreenFlow to capture 4k video from a decent camera (have tested it with several Sony cameras), but need to figure out why the color mismatch and if there is a way to prevent it. On the video am working on one clip capture at the end rendered's fine, but all the other clips seems to render like the attached file. (left is screenflow, right is rendered file opened in QuickTime)
Catalina 10.15.2, ScreenFlow 9.0.1. Using a BenQ 271 and a NEC 302W display (both high gamut displays).
Thanks for any thoughts.
It seems like there are some priority issues.

"Animated Title Library" is not as important as getting the video right. Also, the last time I used a library in ScreenFlow - it totally bricked the system and ruined months of my life. So, I'm not sure I'm going to be using anything with the word "library" on it.


Ensure the video isn't distorted

Remove the stock library and anything that completely breaks the app
Add line-height control and a better font-size interface
Destructive Project Archive

√

Improved camera recording system

√

a bunch of more important and low-hanging interface stuff
Recording Multiple Audio/Video Sources

√

New Computer Audio Recording System

√

Animated Title Library

√

Redesigned Video Filters Interface

√

That being said! I'm really excited to try out ScreenFlow 10 and see what they have been working on! I'm going to install it on a different computer and test it for a while first.

Setting my video to 87% saturation has been working just fine for me - and ever since I paired down how I use the program, I haven't had any major problems for months. I just hope that no new ones are introduced. 🤞


Guys, I came here several times to complain about the problems with Screenflow's colors, but I realized that I didn't come here to congratulate the improvements. The problem with the colors is not 100% solved yet, however, here in the new update it's already a way that I can know that the preview image will be the one that will be at the end of the render or even, I've already managed to find one point that brings compensation in the final result.

The recording stability with Logitech Brio is also a very positive point. As I said, it's not 100% and I think it has everything to stay.

But I come to thank you for the improvements