5
Rendered output color not matching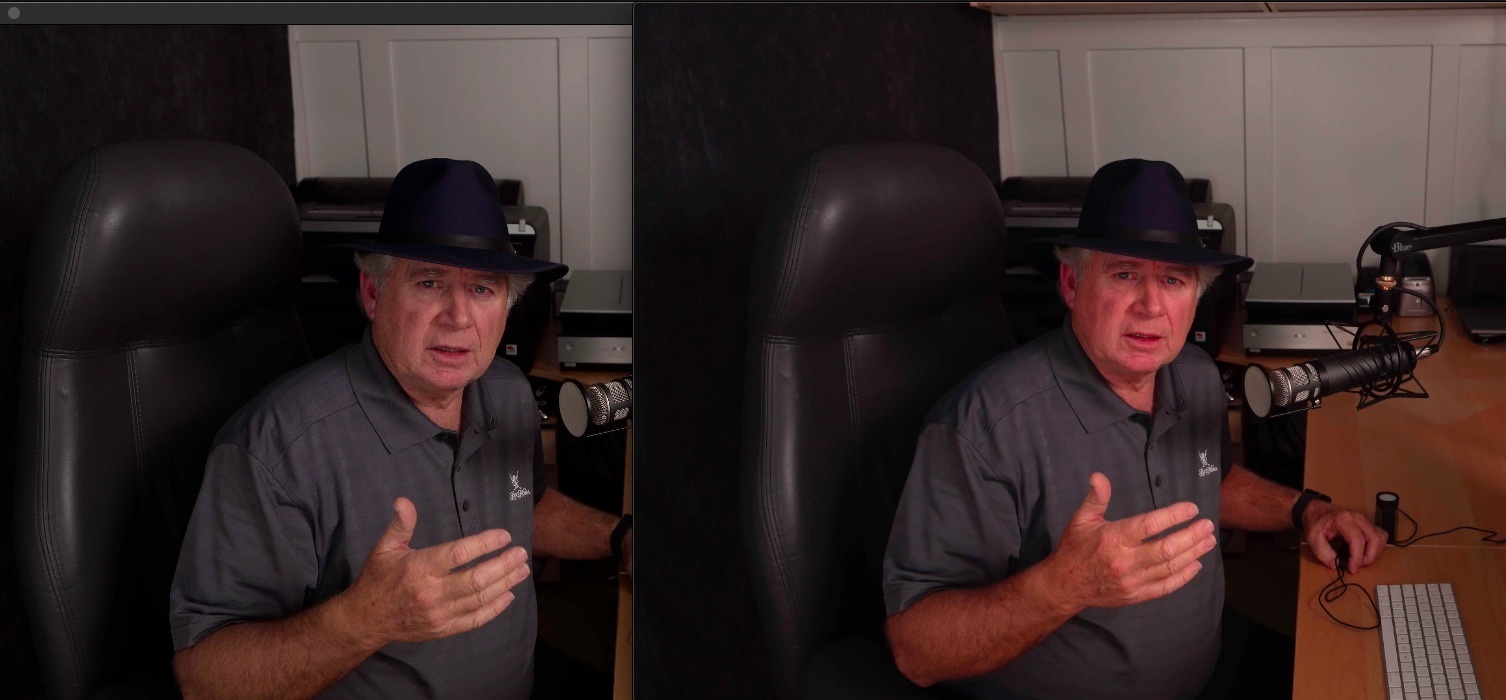 I've been testing capturing through HDMI, and everything seems to be working pretty well except the color rendering. The color as displayed in screenflow seems to be fine, but when it's rendered to file or to Vimeo, colors are off pretty dramatically. this only happens when I capture the HDMI feed into screenflow, if I capture it with Quicktime and then place that into screenflow I haven't had any problems.
This doesn't affect the screen capture colors at all.
I would be great to use ScreenFlow to capture 4k video from a decent camera (have tested it with several Sony cameras), but need to figure out why the color mismatch and if there is a way to prevent it. On the video am working on one clip capture at the end rendered's fine, but all the other clips seems to render like the attached file. (left is screenflow, right is rendered file opened in QuickTime)
Catalina 10.15.2, ScreenFlow 9.0.1. Using a BenQ 271 and a NEC 302W display (both high gamut displays).
Thanks for any thoughts.
Wayne Fox

said:
I'm using an Elgato Camlink 4k, he is using an Elgato Camlink.

Perhaps something about the Camlink and what ScreenFlow sees from it.

Wayne Fox

said:
screenFlow will appear oversaturated, and will only appear somewhat normal when exported (via any codec)

That could mean it's related to how ScreenFlow uses GPU for display vs export (where it may not have the same impact).

Since it may be specific to Elgato and recent MBP GPUs and OS...

Both should fill out the form. Include ScreenFlow version, macOS version (the specific number). specific MBP model, input device (Camlink device).

We're going to need a very exact step by step workflow test including both Quicktime and ScreenFlow so we can duplicate it.

ScreenFlow Support Form

Since I only tested with Facetime, while I see a display difference between Quicktime and inside ScreenFlow, the ScreenFlow export closely matches the Quicktime export on my end. So the technicians need to do precisely match your steps.

Thanks as always CraigS , just submitted my ticket using the support form (case number 00734756). For your reference, this is what I wrote:

Hi guys,

Your QA staff CraigS has asked me to fill out this support form to help you examine Internal Reference FLOW-10330.

Steps to reproduce.

1. Open Source file in QuickTime: https://www.dropbox.com/s/0q6p74v13dt9o6h/DSLR%20Quicktime%20Test%20%28original%20h264%29.mov?dl=0

2. Confirm that there is barely any red visible in the facial area.

3. Import Source file to ScreenFlow 9.0.3 and export as ProRes file. Notice a staggering difference in color.

4. For comparison, render the Source file into ProRes by right clicking from Finder. Open the ScreenFlow ProRes 422 export and the Finder conversion and compare. Watch the background and the cheeks in particular to notice the differences.

5. Confirm that the Finder conversion stays very close to the original h264. Confirm that in the ScreenFlow ProRes 422 export, there's a drastic shift towards the red, with an immense loss in saturation in the ScreenFlow export. ScreenFlow also encodes lower exposure and shifts magenta.


I hope that these instructions help you to track down & hopefully solve this issue!

Excuse me for the support of Screenflow, I had already contacted you to solve this problem and as I saw in the responses to the open ticket, here I also saw a reluctance to admit a problem that ALL users are having. There is an absurd change in the colors captured directly in the screenflow and now, from what I see, also in files imported from other equipment. I believe it is a very serious problem, because currently I cannot count on the screenflow, neither to record on it, nor to edit, because I import videos from other equipment and they appear already changed. "ah, but you should export to ProRes and see how it looks after" I shouldn't have to export to see how my project's color will look, I need to see the color on the timeline.

Waiting for a solution of the problem.