5
Rendered output color not matching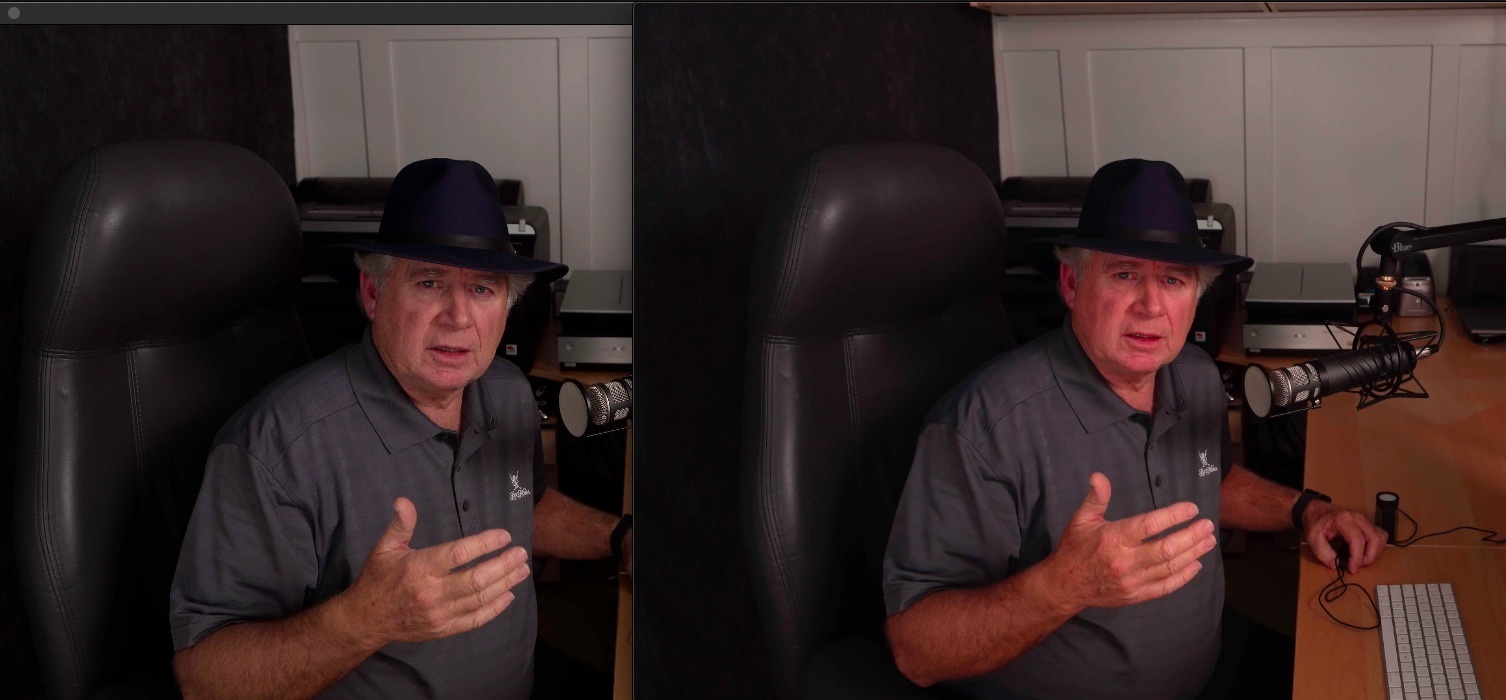 I've been testing capturing through HDMI, and everything seems to be working pretty well except the color rendering. The color as displayed in screenflow seems to be fine, but when it's rendered to file or to Vimeo, colors are off pretty dramatically. this only happens when I capture the HDMI feed into screenflow, if I capture it with Quicktime and then place that into screenflow I haven't had any problems.
This doesn't affect the screen capture colors at all.
I would be great to use ScreenFlow to capture 4k video from a decent camera (have tested it with several Sony cameras), but need to figure out why the color mismatch and if there is a way to prevent it. On the video am working on one clip capture at the end rendered's fine, but all the other clips seems to render like the attached file. (left is screenflow, right is rendered file opened in QuickTime)
Catalina 10.15.2, ScreenFlow 9.0.1. Using a BenQ 271 and a NEC 302W display (both high gamut displays).
Thanks for any thoughts.
3.5 hours of mind-numbing exports later, I discovered some solutions that work for me as well as some triggers for the red output... I'm posting in the hopes that I can help someone else not have to waste days of their time and miss deadlines like I have because of this flaw.

The solution is in video filters, NOT the saturation, brightness, contrast sliders. I added the following and add them IN THIS ORDER:

1. Hue adjust 2 degrees.
2. Vibrance +.2 (not -.2 which doesn't read as being any different)
3. White point adjust to: #F3FFFE

The white point adjust is the MOST important factor! Even just adding a white point filter will improve your video colors 90%. BUT if you add it before the hue and vibrance, it will negate the effect of the white point adjustment and spit out a red file. However, if you add it last, it will make the output look similar to the source file.

If you add those video filters, you can export in automatic (h264) AND prores422 with a file output that looks very similar to the source file. perhaps you'll have to make a few changes based on your hardware, but you can see by the image that it made a massive difference.

Next, for craig, i discovered some things. Please pass this along to developers. It may help... and I don't want to keep adding these filters and still want to work with screenflow because other than this, it's an awesome software:

1. When an external monitor is connected, the output is a different shade of red. Awful either way, but it does affect the output.

2. When the screenflow window is moved across monitors, the bright red color takes over the viewer window until the image or storyboard thumbnail is clicked. Perhaps this is a clue. Further, moving back and forth will continue to compound the red.

3. Finally, opening files in VLC makes them look more red than when opening in quicktime. again, perhaps a clue if you use programming that's similar to VLC.


I just registered to upvote for this issue. I am also affected by this issue and hoping for a soonish fix. Let me know in case I can give more details on my equipment.

My color is totally off in every recorded video from HDMI Capture to ScreenFlow Project. Skin color looks like I got sunburned. This is before exporting even. Same sequence recorded in Quicktime looks fine though.

I have exact the same problem... The recordings in Screenflow look reddish. No need to export them... Its direct after screen capture the images of my Cameras (Sony RX100, Sony AX100, BMPCC 4K...) all look reddish as hell. As there is no fix for this since over a year.. I just upgraded my Camtasia to 2020. There colors are fine.... but they have an Audio lag of 0.3 seconds... which screencast doesn't have... Any idea how to get a program without color cast or audio lag....