0
Screenflow Export Freezes at about 90% complete
• Computer hardware including screen size (Specific Mac Model). Screen Size 13" Model: A1708
• OS version (10.x.x) MacOS Big Sur version 11.4
• ScreenFlow version (x.x.x) and whether it's Mac App Store version. ScreenFlow Version 10.0.2 (31833)from web site Telestream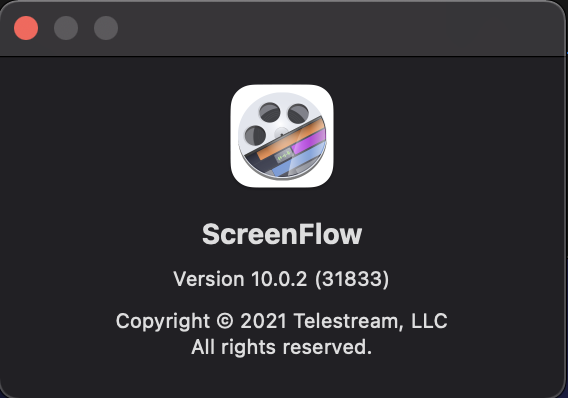 • external devices recording from and how are they connected to computer. No external devices
• Scratch disk location in preferences if it's hard drive record or playback issue. Not sure what this means, I'm using the computer hard drive to store files.
• Free hard drive space. 410.98 GB free
• Number of Monitors if more than one and screen size of each. Using just the 13 inch laptop screen.
• Complete Export settings if it's an export or encoded file playback issue. See image below

• Step by step workflow.
1) Start Screen flow and record the screen.
2) Edit the screen recording.
3) Export the screen recording to the desktop.
• Source files used in your project. None just screen recording
• What you are recording. (What Program or Browser if relevant) No program just screen
• Sequence running time. 40 mins
• Error messages if any. No Error messages program just freezes at about 90%.
• Visual or auditory description of the issue. Attach screenshot if you think it will clarify. See attached activity monitor sample.
• We may ask you for an exported file or a project file in some cases.