DROP FRAME WITH 2 ISO RECORD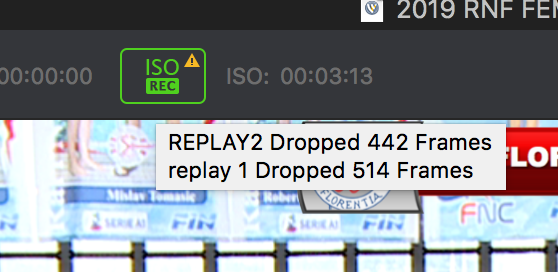 Hi Craig,
I found a big problem in version 10.1 of Wirecast while in version 8 I had not found.
using 2 cameras for replays I have a huge loss of frames after 1 o 2 shots.
can you help me to solve?
tnx!!!
video source 1 BM MINI RECORDER thunderbolt
video source 2 BM MINI RECORDER thunderbolt

below the settings
streaming at 720 50p
macbook pro 2013 i7 2.9 16gb ram ssd512gb