Save Frame -> JPEG
YouTube only allows video thumbnails under 2mb. When I make videos that are 2560x1440 and save the frame, the exported screenshot is over 2mb and in png format. It would be helpful to not need to open the png in Preview, and save it as a jpeg just so it can be compressed/resized.
Here's what Preview's dialog box for saving a JPEG looks like: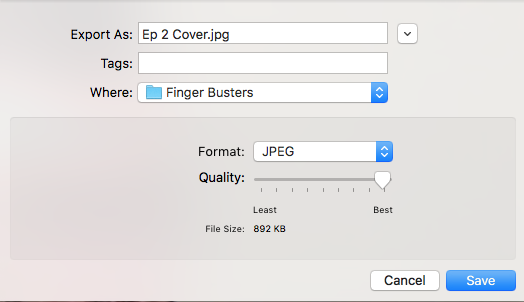 A very useful feature request. Please do fill out the form and explain why you need it as you have just done.